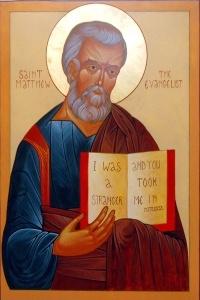 Wednesday Bible Study
10:30 AM Trinity Hall
kpiano@yahoo.com
For information
Pub Theology Tuesdays
at 6:00 pm at Denny's in the back room
at Pilot Truck Stop on Andy Devine.
Please email Karen at kpiano@yahoo.com to
verify location first.
Let the office know if you want to join the group.
Matthew Kits
If you are traveling
pick up those little soaps
shampoos, and lotions they
have in hotel rooms. They are
perfect for Matthew kits!
We are also in need of socks,
hats, toothpaste, granola bars,
and bottled water.
Drop supplies off at the church office.
Family Outreach Luncheon
Every Thursday 11:30 AM - Noon
It is a free lunch for anyone to
enjoy. Call the church office
for any questions
928-753-3068